Happy belated new year! I hope you're all having a wonderful 2019 so far. This year some very promising books are being released. I'm more excited for some of these than I have been about a new release in a long time! These are six books releasing in 2019 that I can't wait to read.
Forward Me Back to You by Mitali Perkins releases April 2, 2019
Mitali Perkins wrote one of my very favorite books, You Bring the Distant Near. For that reason alone I would be excited for this book, but the premise is very interesting. Katina King, a teen jujitsu champion, and Robin Thornton, born in India, meet on a summer service trip to Kolkata and discover how to find justice, healing, and hope.
No Place Like Here by Christina June releases May 21, 2019
Christina June is the author of It Started With Goodbye and Everywhere You Want to Be. Her covers are gorgeous, and her stories are wonderful. This book is going to be about Ashlyn Zanotti's journey to find courage and hope when her life is turned upside-down.
The Last Voyage of Poe Blythe by Ally Condie releases January 15, 2019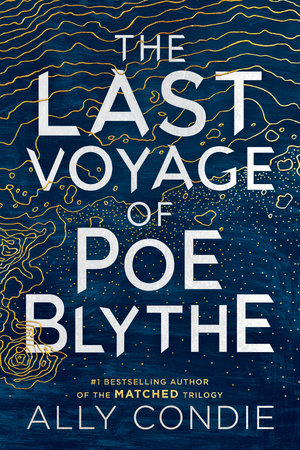 Poe Blythe is the captain of Outpost's last mining ship and has vowed to annihilate the river raiders who ruined her life. The Last Voyage of Poe Blythe is the story of how she learns to move past her anger and fear. I skipped the Matched series by the same author because I was wary of it for its popularity and I thought the covers were creepy. However, this book sounds really good, and quite honestly, the name of the protagonist intrigues me.
Romanov by Nadine Brandes releases May 7, 2019
Nadine Brandes, the author of Fawkes, has written a magical retelling of the life and plight of Anastasia Romanov. I'm hoping this book is just as good, if not better, than Fawkes. Historical fantasy is an unusal and interesting genre, and Nadine Brandes seems to write it well.
Someday We Will Fly by Rachel DeWoskin releases January 22, 2019
I haven't read anything by this author before, but this book sounds very promising. Lillia and her sister flee to Shanghai, a place that accepts Jews without visas, and she and her family fight to survive the war. I'm really excited to read this book, because I have never seen or read a book set during WWII anyplace other than the US, Europe, or Russia
Within These Lines by Stephanie Morrill releases March 15, 2019
Stephanie Morrill contributes to the blog Go Teen Writers, which has helped me greatly in my writing journey and is a lot of fun to read. I really liked her previous book, The Lost Girl of Astor Street, and this one sounds even better. Within These Lines is the story of how Evalina Cassano falls in love with Taichi Hamasaki during World War II, and how she fights against the concentration camps for Japanese Americans and tries to find a way to help Taichi.
Let's Chat!

Have you heard about these books? What books are you looking forward to this year? Do you usually read books right away when they release or do you wait a while?